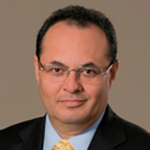 Executive President and CEO
Luis Carranza Ugarte, CAF's Executive President and CEO. He is the legal representative and the highest authority in charge of the Institution's overall supervision and management. His most important functions are to approve CAF's strategic plans for countries and sectors, oversee  institutional structures and procedures under his authority and authorize financial operations within the limits delegated to him by the Board of Directors. The Executive President is appointed for a five-year period, and may be re-elected once.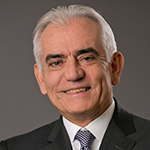 Executive Vice President
Luis Enrique Berrizbeitia, Executive Vice President. Supervises, coordinates, and performs tasks in all the areas of the Institution, such as those in the operations, finance, advisory and administrative sectors, in order to assist the  Executive President   in the general management of the Corporation and to streamline business and support processes. The holder of this position is elected for a five-year term and may be re-elected. The Executive Vice President exercises all the responsibilities of the Executive President during his absence.