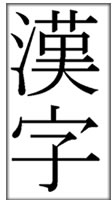 Japan: CAF reenters Samurai market
June 23, 2005
In what is the first access of a Latin American issuer to the Japanese domestic market for four years, the Andean Development Corporation (CAF) today successfully concluded the launch of a 20-billion yen bond issue on the Samurai market.
The Andean Development Corporation (CAF) today launched a 20-billion yen bond issue on the Japanese Samurai market in two tranches at three and seven years. This successful and timely placement was led by Japanese investment banks Mizuho and Nomura.
The Corporation has made several issues on the Japanese market - the most recent in 2001 - as part of its strategy to diversify markets and investors. Last April, the multinational development bank made a series of presentations to investors in Tokyo, renewing the great interest in future issues in that market, given the institution's high credit quality.
According to CAF President & CEO Enrique Garcia, "The Corporation's financial solidity is again confirmed by the great acceptance of this issue by Japanese investors." He added, "This operation reaffirms the long-term strategy we have designed for the institution, which consists of being constantly present on the most important international financial markets."
CAF places bonds on international markets to finance major projects in accord with its mission to promote the integration and productive expansion of the public and private sectors of its member countries.
The Corporation's financial strategy is based on diversification and expansion of sources of funds and reduction of costs on international financial markets. After a total of 47 bond issues to date, CAF is recognized as the most competitive Latin American issuer with respect to the rates and terms obtained for its placements.