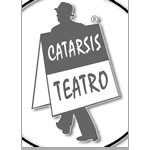 Mujer Perdida opens at the CAF
September 20, 2005
The Andean Development Corporation (CAF) is pleased to present the Catharsis Theater Group, in an outstanding interpretation of the play Mujer Perdida by José Ramón Couto (2004) on September 22 in the Antonio José de Sucre auditorium in the CAF headquarters in Caracas.
As part of the celebrations of its 35th anniversary, the Andean Development Corporation (CAF) will present the play Mujer Perdida (Lost Women) directed by José Ramón Couto and performed by the Venezuelan group Catharsis Theater in the Antonio José de Sucre auditorium.
The event, which will take place on September 20 at 7 pm, is another of the many offerings organized by the CAF cultural and community development department, with a view to promoting and supporting national and Latin American talent, as a contribution to the development and integrated education of human beings through culture, artistic talent and the spiritual, moral, personal and community impact of theater.
The performance will be the perfect mechanism for offering the public an evocative work that combines fiction and everyday reality, with profound dramas in the life of a man and four women from his past, identified with characters from Ibero-American literature (Maga of Julio Cortázar; Eréndira of García Márquez; Laura Avellaneda of Benedetti, and Argentine poetess Alfonsina Storni). Mujer Perdida is a right of invocation of the unknown dream woman where the man confronts his past as victim of a sacrifice, but a sacrifice filled with hope and redemption.
The production is charged with symbolisms and simplicity, which wrap the spectator in a dreamlike voyage, by the hand of the leading character. The music, composed by Diego Espinel and accompanied by the voice and lyrics of Danielle Ceruti, closes the circle in which the characters are immersed, exploring the genres and sounds of our America.
The Venezuelan Catharsis Theater is formed by young talent from professional, amateur and student theater groups, which have become the home of original creators who deposit their expressive and social concerns in the theater, with no more expectation than offering their work and efforts to the public.