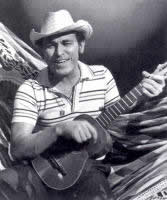 Gualberto Ibarreto at the CAF
November 23, 2005
On December 1, Gualberto Ibarreto, celebrated ambassador of Venezuelan folkloric music on the international scene, will offer a concert in the Antonio José de Sucre auditorium in the CAF headquarters in Caracas
As part of the celebrations of its 35th anniversary, the Andean Development Corporation (CAF) presents Gualberto Ibarreto in concert at the Antonio José de Sucre auditorium in the CAF headquarters in Caracas at 7pm on December 1, 2005.
This initiative is another of the many offerings organized by the CAF cultural and community development department with a view to contributing to the dissemination and projection of regional talent and identity.
During the concert, Gualberto Ibarreto promises to delight the public with the best of Venezuelan folkloric music, superbly interpreted in his inimitable style which has received national and international recognition and awards.
The program consists of a select repertoire of themes, ranging from polos, galerones and malagueñas from Ibarreto's native eastern Venezuela to melodies influenced by the Cuban trova (ballad) and the South American music popularized by Mercedes Sosa, Atahualpa Yupanqui and Isabel Parra. Guacara, Bikini, El negro y el catire, Ladrón de tu amor, María Antonia, and Presagio are some of the themes that Ibarreto will interpret on what promises to be a musical evening of vibrant notes and rhythms.
More on Gualberto Ibarreto
Ibarreto, born in Sucre state, has taken Venezuelan folkloric music to Panama, Cuba, Ecuador, Spain and the United States, performing in cities such as Boston, Houston, New York and Miami. He has also recorded pieces from popular culture, and by recognized composers such as Luis Mariano Rivera, Enrique Hidalgo, José "Pollo" Sifontes, Simón Díaz and Rafael Salazar.
Ibarreto's passion for song and musical instruments in the interpretation of pieces from the folkloric repertoire of eastern Venezuela, as well as his intense and talented artistic activity since childhood, have been recognized by important awards including the Mara de Oro, Premio Ronda, Guaicaipuro de Oro, El 2 de Oro, Sol de Oriente, Musa de Oriente, Florentino de Oro and El Silbón.