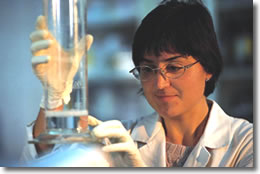 Entrepreneurship and ventur capital experts to meet in Medellin
August 02, 2006
At the invitation of CAF, Colombian and international experts will be spending two days exchanging experiences and know-how
(Bogotá, August 2, 2006). According to studies, a new enterprise in Latin America grows less fast than its counterparts in developed countries and in the emerging nations in Asia, where the support system for entrepreneurial development plays an important role as a catalyst in economic growth.
However, publications such as Global Entrepreneurship Monitor indicate that Latin American countries are among the most enterprising in the world, despite the fact that entrepreneurial activity is more necessity-pushed than opportunity-pulled.
It so happens that, with the idea of furthering this capacity for enterprise combined with entrepreneurial development, next week, CAF will be bringing together Colombian and international experts in Medellín in an environment that lends itself to the exchange of policies, ideas, and experiences in this field.
During the International Encounter for the Development of Entrepreneurship "CAF Emprende," to be held August 9-10 in Medellín, Colombian and international experts from the public, private, and academic sectors will present their views and experiences with regard to four major areas of action: Public-private financing; the role of the universities; angel investor networks; and business incubation.
Through this encounter, CAF aims to prompt the forming of alliances and networks among Colombian and international institutions with a view to promoting the coordination of programs and activities that will encourage specific activities geared to ensure the growth of entrepreneurship in the region.
The event, to be held at the Intercontinental Hotel, will be opened by CAF's Executive President, Enrique García, and the Governor of Antioquia, Anibal Gaviria Correa.