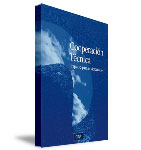 Technical Cooperation: An effective mechanism for stimulating development
September 14, 2006
CAF recently published a new book that aims to make an effective contribution to the regional debate on how to address the problems of Latin American development.
(Caracas, September 2006). - The Andean Development Corporation (CAF) recently published the book Technical Cooperation. Stimulus for development, in which the institution offers a sample of what it has been doing through this product and shares its experience. The work describes the various forms of support that the Corporation provides in this area, and gives readers an idea of the scope of the continuing challenges and what has been achieved so far.
As CAF President & CEO Enrique García said, "technical cooperation is one of the most relevant mechanisms for promoting competitiveness, integration, governance, culture and sustainable development, as well as improving the quality of life of our shareholder countries, both with respect to infrastructure works of common interest and to the strengthening of responsible leadership among the representatives of the public and private sectors, and civil society."
Specifically, this instrument is designed to finance the execution of specialized operations to supplement national technical capacity. These resource allocations, from various funds, can be non-reimbursable, reimbursable or contingent recovery. The first type is the most frequent.
CAF technical cooperation directly addresses the specific priorities of each nation, together with regional programs. These mechanisms account for 50% of contributions made; the other 50% is implemented individually in each country.
The book presents a detailed description of the operation, benefits and achievements of CAF technical cooperation, together with a review of the special programs and specific projects executed in 2004, in relation to competitiveness, increased international participation, integration infrastructure, governance, culture; and social, human, community and environmental development.
The publication clearly shows that this effort goes beyond technological aspects. Faced by the region's serious macroeconomic challenges, CAF is working to improve regional negotiating capacities and policymaking, and optimize competitiveness. One of its most essential contributions has been the inclusion of cultural, social, environmental and leadership issues which, with the support of solid institutions, will help solve the problems of stability, competitive deficiency and solidarity from which our countries suffer.