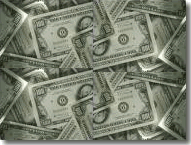 CAF starts 2007 with successful US$250-million issue
January 23, 2007
The multilateral organization reopens last September's placement of bonds on US market.
This time investors from the United States and Europe were the main participants.
(Caracas, January 23, 2007)
.- The Andean Development Corporation (CAF) today reopened its issue of last September on the US market maturing 2017 for US$250 million. This amount is the result of demand received from investors, which almost tripled the announced initial value. The lead bank was Merrill Lynch.
CAF President & CEO Enrique García said "we are beginning the year with this successful reopening with placement of US$250 million, which marks the start of the CAF presence in the leading international capital markets in 2007." The Corporation is recognized as one of the most competitive Latin American issuers with respect to rates and terms. He added that the institution has made 54 bond issues since 1993.
In 2006, CAF made four issues totaling US$809.5 million. The September issue for US$250 million, which is now being reopened, was placed on the Yankee market, and in November 300 million euros were offered on the European market. In addition, at the start of 2006 CAF entered local capital markets in the region. Last June the Corporation issued bonds for a total of 215 billion bolivars (equivalent to US$100 million) on the Venezuelan market, becoming the first multilateral issuer to enter the market in that country since 1976. And in Peru the institution issued bonds for 248 million new soles (about US$75 million) at the end of May.
CAF has four ratings granted by the most prestigious rating agencies which confirm its standing as the frequent Latin American issuer with the best risk rating: Moodys (A1), Standard & Poor's (A), Fitch Ratings (A+), and JCR (AA-). The sustained growth of the Corporation, its continuing profitability and efficient financial performance, its political independence, as well as the immunities and privileges conferred by its international legal status, are the primary elements underlying recognition of the credit quality of the multilateral organization by these agencies.
The Corporation's financial strategy is based on diversification and expansion of sources of funds, as well as reduction of costs on financial markets. The purpose of the CAF bond placements on international markets is to obtain funds to finance important projects, in line with its mission of supporting integration and the productive expansion of the public and private sectors in its 17 member countries.