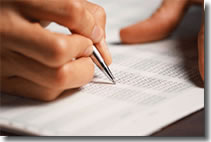 First issue in Mexican market
November 15, 2007
Bonds for 750 million Mexican pesos placed in local currency.
(Caracas, November 15, 2007).- The Andean Development Corporation today announced its first issue of stock exchange certificates in Mexico. The placement was for 750 million Mexican pesos (equivalent to about US$70 million) with a five-year term. The amount is the result of demand from a large number of institutional investors, which was 30% over the amount auctioned. The agent responsible for the transaction is Acciones y Valores Banamex (Citibank).
CAF President & CEO Enrique García said, "this new placement in local currency is part of the Corporation's strategy to obtain funds. CAF uses these funds to concentrate its strategy of action on the socioeconomic development of its shareholder countries by financing operations to improve the competitiveness of their economic sectors, develop their economic and social infrastructure, promote physical and border integration in the region, promote the SME sector, strengthen national and regional financial markets, develop human capital and foster state reform and modernization."
Continuing its permanent presence on the most demanding international markets, the Corporation issued bonds on international capital markets for US$809 million in 2006. This year CAF has been very active with US$673 million issued so far: US$250 million on the Yankee market; two issues in Venezuela totaling 235 billion bolivars; and one on the Japanese market for 30 billion yen.
García ended by saying that CAF's success in accessing international capital markets is mainly due to the high credit ratings granted by the risk agencies. "The Corporation's ratings, which are among highest for debt issuers in Latin America, recognize the excellent solvency of the Corporation which is based on its legal structure and financial strength."