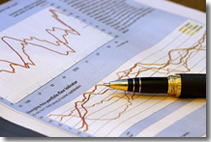 Return to the Japanese market
November 21, 2007
CAF issues bonds for 5 billion yen.
Second placement in this market this year.
(Caracas, November 21, 2007).- A placement of 5 billion yen (approximately US$45 million) was today announced by the Andean Development Corporation, which became the largest Latin American issuer on the Japanese market in recent years. The issue, maturing in 2010, was subscribed by both new and traditional institutional investors with respect to CAF issues. Nomura Securities was the agent responsible for the placement. This issue, along with the one in June this year, represents the highest amount issued by the Corporation in this market in the same year.
"This new placement on the Samurai market - CAF President & CEO Enrique Garcia said - is the second we are making in 2007 and the seventh since 1993. Our presence in Japan is an important part of the strategy to diversify markets and investors, as well as reducing financing costs." Garcia added that, "The Corporation's active presence in the different international markets brings benefits for our shareholders through financing operations that strengthen Latin American development."
CAF has intensified its presence on international markets in recent years with issues totaling US$8.60 billion between 1993 and 2007. In particular in 2007 bonds were issued for over US$700 million on the US, Venezuela, Mexican and Japanese markets.
"Without the high credit ratings that CAF enjoys, this successful presence on international capital market would not be possible," García explained. "The Corporation's ratings are among the highest of Latin America debt issuers, which is a recognition of our excellent solvency based on a solid legal and financial structure," he said.