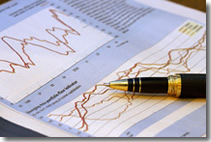 Paraguayan microfinance system receives support
January 30, 2008
A revolving line of credit for US$1 million was approved in favor of Visión Banco, along with a capital investment of US$500,000.
(Caracas, January 30, 2008).- In an action that reflects its efforts in favor of Latin American microenterprise, the Andean Development Corporation approved a capital investment in the Paraguayan financial institution
Visión Banco
SAECA for US$500,000, along with a revolving line of credit for US$1 million.
CAF President & CEO Enrique García said that "the loan granted to Visión Banco and the equity investment reflects the Corporation's interest in supporting Paraguayan microenterprise with a view to achieving economic growth with equity in this partner country." Since 1995, CAF had been responding to the financing needs of microenterprises in Latin America by supporting specialized microfinance institutions, he added.
The line approved will contribute to achieving compliance with the bank's plan, which is of special interest considering the institution's important role in supporting Paraguayan microenterprise.
Visión Banco S.A. Emisora de Capital Abierto is part of the transformation process of the financial institution Visión S.A. de Finanzas, which was incorporated in 1992 by Paraguayan shareholders. In its 15 years of institutional operation, this microfinance institution has gained solid experience in regulated financial intermediation, leading the microfinance institutions in its country.