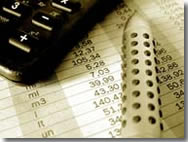 US$10 million loan for Banco Mercantil Santa Cruz
January 31, 2008
BMSC receives subordinated loan to strengthen its institutional capital.
The operation is part of the support offered to private companies and financial systems in its shareholder countries.
(La Paz, January 31, 2008).- The Andean Development Corporation approved and disbursed in favor of Banco Mercantil Santa Cruz (BMSC) a US$10-million loan to strengthen the capital of the bank.
Banco Mercantil Santa Cruz has over US$1.20 billion in assets, a gross portfolio of over US$650 million, deposits from the public valued at more than US$1.05 billion and a capital over US$70 million.
The loan, which will strengthen the bank's already outstanding growth, is part of the support that the Corporation offers to develop the initiatives of private enterprise and financial systems in its shareholder countries which generate sources of employment and production of better goods and services for the population.
CAF has destined a significant volume of funds to various financial institutions in Bolivia, which regularly apply for this type of "subordinated loan" characterized by its adaptation to local regulations, improvement in matching of assets and liabilities, and favoring leverage of funds.
According to data from the Bolivian Superintendency of Banks, BMSC has the highest market share in domestic fund raising with 25.2%, and is developing an ambitious plan to expand its network, products and services.