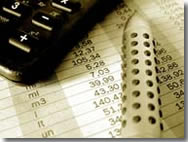 US$50 million for potable water and sanitation in eight Venezuelan states
February 09, 2008
The CAF loan will support programs to improve the quality of potable water and sanitation services in urban, peri-urban and rural areas in a large part of the country.
Amazonas, Anzoátegui, Aragua, Bolívar, Cojedes, Delta Amacuro, Sucre and Trujillo are the benefited states.
(Caracas, January 9, 2008).- To guarantee the availability, quality, continuity and sustainability of potable water and sanitation services in various areas of Venezuela, CAF approved a US$50-million loan for the "Program of Potable Water and Sanitation in Urban and Rural Areas" promoted by the Bolivarian Republic of Venezuela. The executing agency is Hidrológica Venezolana – HIDROVEN.
CAF President & CEO Enrique García said, "This contribution from CAF to the Program for Potable Water and Sanitation in Urban and Rural Areas guarantees an improvement in the quality of life of the inhabitants of marginal areas in eight Venezuelan states and contributes to achieving the millennium objectives set for Venezuela."
The total estimated amount of the program is US$72.3 million, of which US$50 million relates to the CAF loan and the remainder to local contributions. The loan will be used to finance studies and designs, investment in potable water and sanitation in urban and rural areas, institutional strengthening of HIDROVEN and its subsidiaries, and development of community participation programs.
The investments to be made in urban and rural areas will increase the number of families with potable water and sanitation connections, improve the capacity and quality of water treatment, reduce losses and rehabilitate equipment and infrastructure for potable water storage.