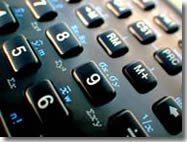 US$60 million to promote Mesoamerican integration
February 08, 2008
CAF approved a loan for the Atlantic Corridor Investment Program of the Republic of Costa Rica.
The project is part of the Puebla-Panama Plan.
(Caracas, February 8, 2008).- The Republic of Costa Rica received approval for a US$60-million loan from the Andean Development Corporation to partially finance the Atlantic Corridor Investment Program, to be executed by the Ministry of Public Works and Transport of that country.
"This investment program is part of the Atlantic Corridor of the Puebla-Panama strategic integration plan, which aims to improve the quality of life of the population and the competitiveness of this important CAF partner country, as well as facilitating trade with Panama, Nicaragua and the rest of Mesoamerica," CAF President & CEO Enrique García said. The Costa Rican government has given the program priority as part of its commitment to achieving the objectives of the Puebla-Panama Plan (PPP), he added.
The PPP is a Mesoamerican initiative for integrating and stimulating social and economic development in the nine states of southeast Mexico, the Central American isthmus, and Colombia which became a full member of the plan in 2006. The presence of Colombia links this regional strategy with the IIRSA integration scheme in South America. Four CAF shareholder countries are now participating in the PPP: Colombia, Costa Rica, Mexico and Panama.
Productive and Competitive Integration is one of the plan's key development strategies. One of its components is to integrate the road infrastructure by building a road network in optimal conditions for efficient international movement of people and merchandise. Specifically the Costa Rican Atlantic Corridor to be financed by CAF is an important part of this road integration strategy.
The funds from the CAF loan will be used to execute the Carretero Bajos de Chilimate-Vuelta Section project whose design studies were financed by CAF non-reimbursable funds. This section will have a marked positive impact by cutting costs and transport time, especially for agricultural and livestock products from one of the most productive areas the country.
The Binational Bridge over Sixola River project, whose component in Panama will also be financed by the multilateral financial organization, complements works executed by the Costa Rican government to strengthen the economy of the area of Puerto Limon, the Atlantic Corridor's main port. In addition to the financing of the works of this binational bridge, CAF is supporting definition of the institutional and regulatory scheme required for adequate management of the project with participation of both countries.
The financing for these projects is part of CAF's actions to improve the infrastructure of its shareholder countries, particularly works that contribute to regional integration.