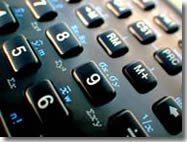 Loans in new soles for microenterprise development in Peru
March 18, 2008
Lines of credit in favor of microfinance institutions
Lima, March 18, 2008. To promote and support the Peruvian micro and small enterprise sector, the Andean Development Corporation signed financing agreements with four Small and Microenterprise Development Entities (EDPYMES): Crear Tacna, Confianza, Crear Arequipa and Nueva Visión.
The signing was announced by CAF representative director in Peru Eleonora Silva who said that with this innovative mechanism the EDPYMES would be able to meet the demand for credit from existing and potential customers in the currency most suitable for each borrower's requirements.
This new financing scheme, initiated in Peru, is part of the process of expanding financial services through which CAF will offer its clients credit facilities denominated in their local currencies.
Under its integrated support programs for micro and small enterprise, CAF also signed agreements with Mibanco and three of Peru's most important municipal savings banks (Arequipa, Trujillo and Tacna) with a view to significantly increasing their range of products and financial services, including financing options for the Peruvian microenterprise sector.
Bolivia, Peru and Ecuador have the best conditions in Latin America for microfinance, according to Microscopio, a new study financed by the Andean Development Corporation, which was presented by the Economist Intelligence Unit (EIU).
Small and micro enterprises make an important contribution to Latin American economies and employ a large part of the labor force.