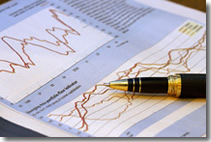 Loan approved for Banco Económico SA
June 23, 2008
The amount is US$5 million
The funds will be used to strengthen the bank's capital
(La Paz, June 23, 2008).- The Andean Development Corporation approved a US$5 million subordinated loan for Banco Económico SA, which will be used to strengthen its capital. The operation consolidates the business relation between the multilateral organization and the Bolivian bank, which dates back several years.
In the last three years, Banco Económico SA has improved its profits stimulated by increasing in its lending to the commercial sector, specifically the SME segment.
To contribute to consolidating this growth, CAF approved the loan under its policy of supporting Latin American banks, which aims to develop and strengthen the financial sectors of its shareholder countries, on the understanding that promotion of a positive business environment is fundamental for generating employment and providing better services for the population.
CAF offers financial instruments tailor made to its clients' requirements and market opportunities, which have led to important approvals for both the traditional banking and the microfinance sectors in Bolivia. In this case, a subordinated-type loan was adopted because it is characterized by adaptation to local regulations, improvement of asset and liability matching, and contribution to leveraging funds.
Banco Económico SA, with 17 years of operations in the country, has 21 branches and offers full services of financial intermediation to small- and medium-sized business.