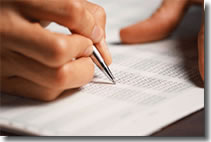 Deepening links with Europe
October 27, 2008
During the CAF president's visit to the Czech Republic a Memorandum of Understanding was signed with the Export Guarantee and Insurance Corporation.
(Special, October 27, 2008).- CAF President & CEO Enrique García visited the Czech Republic accompanied by a delegation from the organization and signed in Prague a Memorandum of Understanding with the Export Guarantee and Insurance Corporation (EGAP) to assist the European nation in developing business in Latin America. Meetings were also held with personalities from the financial and business world of that country.
The CAF president said that "the signing highlights the role that CAF is playing as bridge between the European and Latin American continents, exemplified by the opening of our office in Spain last year, and the progress toward the early entry of Italy and Portugal as shareholders of the Corporation." "This signing offers joint opportunities to support economic, financial and commercial development, by promoting the investments of the Czech Republic in the CAF shareholder countries," García said.
The Memorandum has already had results with a growing number of companies in the Czech Republic interested in strengthening relations with CAF, considering the sectors in which it operates, and obtaining information on potential business opportunities, in response to the needs existing in the region.
EGAP is an organization which provides trade risk insurance to all exporters of goods from the Czech Republic, and political risk insurance to legal entities which invest overseas.