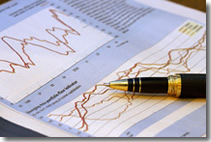 Bond issue for 245 billion Colombian pesos at 2008 year-end
December 16, 2008
Part of an Issue and Placement Program totaling one trillion pesos
(Bogota, December 16, 2008).- The Andean Development Corporation announced the successful issue of bonds in Colombia for a total of 245 billion pesos (equivalent to US$110 million) placed in two tranches of five and ten years. This is the first placement within the Issue and Placement Program for a total of one trillion Colombian pesos. Demand was 2.4 times the amount originally offered, which reflected the great interest by Colombian investors in the Corporation.
CAF President & CEO Enrique García said, "the Corporation is committed to strengthening the region's markets, as part of our activities to stimulate and support the economic and social development of member countries." He added, "we are grateful for the support received from local investors and the Colombian authorities, particularly the Ministry of Finance and the Financial Superintendency." This first issue under the new program was distributed among 40 public and private institutional investors in the country, including banks, trusts and pension funds.
"With these issues CAF encourages the participation of other international organizations in the Colombian capital market," García added. The funds from these bonds will be used to finance projects in the region.
BBVA Valores Colombia SA, stockbroker, was the coordinator, and structuring and placement agent of the issue.
This is CAF's second bond issue in Colombia. The first issue in June 2004 totaled 272.2 billion Colombian pesos maturing in 2010, and was also the Corporation's first issue in the local currency of a member country. Since then various placements have been made in the Venezuelan, Peruvian and Mexican markets, as part of the strategy to support the development of local capital markets.