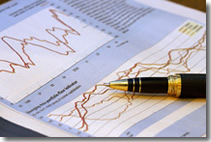 US$3 million for rehabilitation in Tarija and the Contingency Plan for coming months
December 22, 2008
The multilateral bank approved funds for rehabilitation of the municipalities affected by the violent hailstorm which struck Tarija on November 8.
Due to the probability of adverse weather events, the Contingency Plan 2008/2009 will also receive finance.
(La Paz, December 22, 2008).- The Andean Development Corporation will immediately disburse US$3 million in response to the emergencies caused by the violent hailstorm in Tarija department last month, which seriously affected homes in 24 barrios in the city and five rural communities, along with a large productive area of the department. The first assessment found 1,331 affected families.
The amount will also finance civil defense actions because the latest assessments and monitoring by technical bodies predict the probability of new emergencies due to flooding, hailstorms, frost and other adverse events in the next four months which could affect an estimated 160,000 people - about 32,000 families - in the departments of Beni, Santa Cruz, Cochabamba, Tarija, Pando, and La Paz.
CAF President & CEO Enrique García said the Corporation would move rapidly to deliver the funds. "It is essential to respond to the humanitarian needs of the affected families in Bolivia and plan an early response in view of potential weather phenomena in the next few months."
Although assessment of losses and damage in Tarjia continues, many of the affected assessed so far do not have sufficient resources to rehabilitate their possessions and recover their livelihood .
The disbursement will be used to improve the capacity and logistics of civil defense to respond to emergencies, and for application of the 2008/2009 Contingency Plan whose objective is to reduce the negative impact of possible future weather phenomena in various regions of the country, especially in highly vulnerable communities.
The emergency in Tarija municipality, Tarija department, was declared by Supreme Decree 29791. In this context, the national government requested funds from the US$20-million contingent line of credit approved by CAF for Bolivia in February with the objective of supporting activities of rehabilitation and reconstruction of losses caused by natural phenomena.