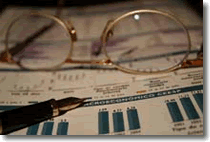 US$75 million for road system in the Dominican Republic
December 17, 2008
First CAF financing operation for this partner country
(Caracas, December 17, 2008).- The Andean Development Corporation approved a US$75 million loan for the Dominican Republic, destined to accompany the plan of public investments in the road sector, specifically improvement, rehabilitation and maintenance of the country's infrastructure. The operation is part of the National Plan for Investments in the Transport Sector currently in execution. The Secretariat of State for Finance will be the executing agency, and the Secretariat of State for Public Works and Communications the joint executing agency.
On the Corporation's first loan operation in the Dominican Republic, CAF President & CEO Enrique García said, "accompanying the Dominican Republic in the implementation of this important program of investments in road infrastructure aimed at strengthening its competitiveness and development is a demonstration of our commitment to this partner."
The National Plan for Investments in the Transport Sector calls for the use of funds for partial financing of highways which connect tourism development poles and foreign trade zones, along with works on local roads with high impact on improving the quality of life and inclusion of all Dominicans.
Because of its location, the Dominican Republic is a country with high exposure to hurricanes and tropical storms and, due to its topography and environmental conditions, highly vulnerable to floods and landslides, among others. As a result the Dominican government gives high priority to execution of the investments needed to rebuild, rehabilitate and maintain its road assets, whose improvement and preservation has a high impact on national development and competitiveness.
In 2009, CAF is planning to continue supporting the country through partial financing of priority investments which benefit the population.