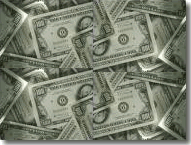 CAF approves US$10 million loan for Banco Nacional de Bolivia
September 09, 2009
A revolving credit was authorized for BNB to increase the operating capital needed channel funds into the Bolivian SME sector
The operation is part of the multilateral bank's support for the financial systems of its shareholder countries.
(La Paz, September 9, 2009).- CAF approved renewal and expansion of a revolving credit for US$10 million in favor of Banco Nacional de Bolivia (BNP) to be used mainly as operating capital to channel funds into the small and medium-sized enterprise (SME) sector.
The credit operation is part of the support that the multilateral bank offers to develop business initiatives and strengthen the financial systems of its shareholder countries. These operations create sources of employment and improve the provision of services for the population.
The loan granted at 10 years was approved after analysis of the information provided by the bank on its performance and the SME market in Bolivia. In this respect, Emilio Uquillas, CAF director-representative in Bolivia emphasized the importance for the Corporation of structuring operations which "lead to the growth of the SME sector supported by financial intermediation institutions, such as BNB."
Pablo Bedoya, general manager of BNB, emphasized CAF's vision in supporting the Bolivian SME sector. The bank currently has a portfolio of SME loans totaling over US$65 million and over 3,000 borrowers. Patricio Garrett, manager of products and international relations at BNB, said this was the third financing that BNB had received from CAF, which would strengthen the bank even more.
Two years ago, BNB entered the SME market in Bolivia and set up a business division under the name "Crecer PyME" (Grow SME) which specializes in financing this sector.