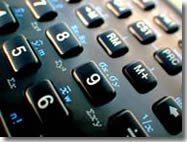 Finance for Dynamic Entrepreneurship in Panama
December 21, 2009
Through the seed capital co-financing trust fund, CAF supports the Panamanian government policy for stimulating economic competitiveness in the country.
CAF has backed similar initiatives in Bolivia, Costa Rica, Uruguay and Venezuela
( Caracas December 21, 2009).- CAF reaffirmed its support for the Seed Capital Cofinancing Fund (SCF) with investor angels in Panama with US$400,000. The Fund will promote the development of an entrepreneurial culture in the country and growth of investments in new enterprises by expanding the range of financial instruments available to new entrepreneurs. CAF is supporting this initiative jointly with City of Knowledge Foundation, Multilateral Investment Fund (MIF) and Venture Club, S.A.
CAF President & CEO Enrique García said, "with this contribution, CAF is supporting the Panamanian government's efforts to improve economic competitiveness, especially the factor of innovation, development of technological and telecommunications infrastructure, while fostering cooperation between companies and generating new sources of employment."
The objective of the operation is to cofinance about 12 new Dynamic Enterprises - with annual sales under US$1.5 million, le ss than 50 employees and maximum of four years of operations - which are receiving capital investment from the members of a Panamanian investment network, which will be grouped in Venture Club, S.A.
Long-term financing facility
The Seed Capital Cofinancing Fund (SCF) is a legal entity whose aim is to start a technically and financially sustainable scheme for promotion, incubation and financing of Dynamic Enterprises by creating incentives and supplementing finance from investors, in the framework of a trust fund.
The contribution to SCF will be used exclusively to cofinance Dynamic Entrepreneurship in a one-to-one relation with members of Venture Club, SA, permitting the Fund to offer long-term loans to the entrepreneurs.
For CAF, participation in this initiative is in line with one of the pillars of its mission: to contribute to the development of financial support mechanisms for e ntrepreneurship through joint efforts between public and private sectors. In recent years, CAF has backed similar initiatives involving support for new enterprises and financing entrepreneurs in Bolivia, Costa Rica, Uruguay and Venezuela.