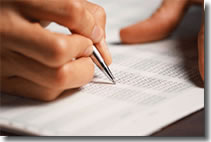 Strategic agreement signed with Woodrow Wilson International Center
December 10, 2009
The cooperation agreement for generation and dissemination of knowledge was signed in Washington
(Special, December 10, 2009).- CAF President & CEO Enrique García and President and Director of the Woodrow Wilson International Center Lee Hamilton signed in Washington a strategic cooperation agreement under which both organizations agree to take joint actions aimed at generating and disseminating new knowledge, as a fundamental tool for the economic and social development of Latin America.
During the signing, García emphasized the importance of the agreement for ensuring an active presence of CAF in the generation and dissemination of knowledge, which thus becomes a fundamental tool for the design of development strategies. He added, "interaction with an organization with the prestige of the Woodrow Wilson International Center will enable CAF to expand its scope in the area of external relations and research, strengthening its intellectual capacities in order to fulfill its mission of contributing to sustainable development and regional integration."
The agreement covers cooperation on issues of mutual interest by means of organizing events, joint execution of research projects, and exchange of information. "The objective is to increase interaction between academics and researchers, and the officials responsible for designing public policy in the region," the CAF chief said.
García and Hamilton agreed that the initiative deepened the excellent relations between the two institutions, which had been marked by their dynamism and shared views on common issues such as trade, citizen security, and democratic governance.