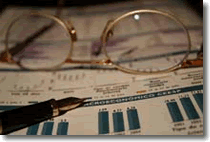 US$339 million for Termozulia III
December 22, 2009
Loan agreement signed with Bolivarian Republic of Venezuela
The funds will be used for the Termozulia III Thermoelectric Project
( Caracas, December 22, 2009).- CAF President & CEO Enrique García, and Ali Rodríguez Araque, Minister of People's Power for Economy and Finance of the Bolivarian Republic of Venezuela, and Jesús Rangel, president of C.A. Energía Eléctrica de Venezuela (ENELVEN), signed a US$339 million loan agreement to finance the
Termozulia III T hermoelectric Project
, which ENELVEN will execute. The agreement is part of a total of the US$600 million approved by CAF in favor of this project last August.
García said, "with these funds we are contributing to increasing the geographical diversification of the country's electricity infrastructure, and improving the reliability of the service." The CAF chief executive emphasized the positive impact of the project for the expansion of the Venezuelan productive sector. "An efficient energy platform is indispensable for achieving sustained and quality economic growth. To date CAF has approved funds for strategic investment projects in the national electricity sector for around US$1.60 billion.
The Termozulia III Project covers development of engineering, and equipment and materials procurement, including construction of the thermoelectric generating plant, and installation of transformers and transmission lines. The plant uses combined-cycle technology which achieves greater energy efficiencies by generating large additional amounts of electricity for the same quantity of fuel.
The project is located in La Cañada de Urdaneta municipality in Bajo Grande sector, Zulia state, in the Rafael Urdaneta thermoelectric complex.