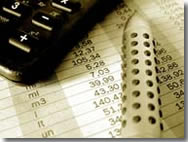 US$80 million for integrated urban development projects in the Dominican Republic
December 08, 2009
CAF approved funds for the Urban and Habitat Development program, which will benefit over 18,500 inhabitants in 61 communities in the country.
(Special, December 8, 2009).- As a means of improving the quality of life of the low-income inhabitants in the Dominican Republic, CAF approved US$80 million to partially finance the Urban and Habitat Development Program, promoted by the Dominican government to execute integrated urban development projects in 61 communities at national level, with the aim of improving the conditions of habitability of the marginal population. The program will be executed by the National Housing Institute (INVI).
CAF President & CEO Enrique García said, "CAF has been financing integrated urban development initiatives to support the home building programs of the governments of our shareholder countries and finance complementary social infrastructure projects, in accordance with local urban land plans." He added, "social actions are included in the programs to provide the population with services of potable water, basic sanitation, power, access and roads, as well as areas for community and sports development."
The beneficiaries of the Program include the victims of the tropical storms which have affected the country in recent years, residents of areas at risk to natural disasters and low income sectors. In total over 18,500 inhabitants will benefit.
The overall amount of the Program is US$124.2 million, of which US$80 million will be financed by the CAF loan (64%), and US$44.2 million (36%) from local funds. The funds from the loan will be used to finance the direct costs of home building and social infrastructure, execution of the Environmental and Social Management Plan, and external supervision, among others.