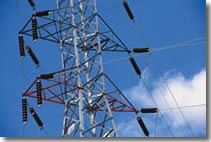 Funds for energy studies in Argentina
January 21, 2010
CAF approved US$37.7 million for the Energy Sector Studies Program in the country.
( Special, January 21, 2010).- Considering the importance of timely investment in Argentine public services, CAF approved US$37.7 million for the Energy Sector Studies Program, to be executed by the Secretariat of Energy of the Ministry of the Federal Planning, Public Investment and Services.
"The government of Argentina - CAF President & CEO Enrique García said - has established among its priorities investments to guarantee public services. Energy is one of the most important sectors for public investment, which is why we are supporting this program whose aim is to finance the pre-investment studies needed to adequately structure projects in the sector."
The Program, whose total cost is US$42 million, will fund preparation of feasibility and engineering studies for execution of electricity generating projects, and support the country's energy saving program. García added, "75% of the amount of the program will be used specifically for engineering studies for hydroelectric developments, some of them binational on the border with Brazil."
The Program is expected to provide feasibility studies which will assist decision-making by the governing entities of the sector, provide financial structuring for execution of the works, and promote private sector investment.
It is hoped the Program will mark the start of a wider facility through which the Secretariat of Energy finances studies with the aim of building a bank of mature projects in the energy sector, in an effort to facilitate physical execution of works for the supply of electricity on the best conditions of quality, reliability and cost.