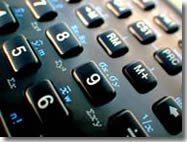 US$258 million for road projects in Ecuador
(Quito, January 7, 2010).- CAF approved a US$258 million loan for the Republic of Ecuador to finance works on road projects currently in execution in the country. The executing body for these programs is the Ministry of Transport and Public Works (MTOP).
CAF President & CEO Enrique García said, "with this financing CAF continues its support for the sustainable development of the road system and the Ecuadorian government's efforts to promote investments which favour the population and contribute to the physical integration of the country."
The CAF loan will cover components of civil works and environmental remediation along the Bella Unión-Limón, Pedernales-Cojimíes, Rocafuerte-Tosagua, Tosagua Chone, and Vilcabamba-Bellavista-Zumba-La Balsa highways, among others, together with 20 bridges on the Amazon trunk road in the provinces of Carchi, Napo, Sucumbíos and Morona Santiago.
The financing for the Road Projects Supplementary Works Program reaffirms the importance of transport policy for the Ecuadorian government.