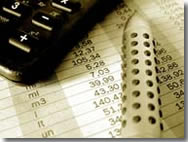 US$65 million loan for Maple Etanol to develop biofuel in Peru
January 07, 2010
The project covers construction of an agroindustrial complex to produce 35 million gallons of ethanol from sugarcane.
The biofuel will be exported to Europe
(Lima, January 7, 2010).- CAF granted a US$65 million loan in favour of Maple Etanol SRL to finance a biofuel project located in Piura department in northern Peru.
Maple Etanol SRL will execute the construction and operation of an agroindustrial complex, with capacity to produce 35 million gallons annually of anhydrous ethanol derived from sugarcane, which will be exported for use as fuel, mainly to the European market.
CAF President & CEO Enrique García said the loan would partially finance the agricultural and industrial infrastructure, and other expenditure associated with the project. "Part of CAF strategy is to stimulate clean alternative energy and energy efficiency, which explains our decided interest in supporting the start of this project."
The scope of the project comprises the development of approximately 10,700 hectares suitable for sugarcane production and the industrial facilities for ethanol production. A 37.5 MW cogenerating plant will also be developed to use the bagasse, subproduct of the sugarcane crushing process, as a source of energy, along with a 60 kV transmission line to transport the surplus power for sale to the national system.
With the installation of a water transport and storage system, the water resources of the Chira River will be used to convert unworked arid land into one of the sugarcane plantations with the highest level of productivity in the world.
In addition to the US$65 million from CAF, the project is receiving cofinancing from two other multilateral organisations and a private commercial bank: the Inter-American Development Bank (IBD), the Dutch Business Development Bank (FMO), and Interbank, each contributing US$25 million.
It is estimated that execution of the project will create approximately 1,000 jobs during the construction phase and 500 permanent jobs in the operational base, in addition to increasing local demand for transport, security, food and other services.
Maple is an independent integrated energy company with assets and operations in Peru since 1994. The company is present in many areas of the energy industry, including exploration and production of crude oil and natural gas, refining, commercialization and distribution of hydrocarbon products, as well as the ethanol project. Maple is listed on the Lima and London stock exchanges (Alternative Investment Market).