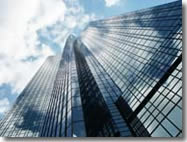 Venezuela increases its equity in CAF
January 08, 2010
The increase is part of the capital strengthening of the institution, approved by the partner countries at the Board meeting held last August.
(Caracas, January 8, 2010).- CAF President & CEO Enrique Garcia, Alí Rodríguez Araque, Minister of Economy and Finance of the Bolivarian Republic of Venezuela, and Alejandro Andrade Cedeño, president of the National Bank of Economic and Social Development (BANDES), signed two agreements to increase the country's capital in the financial organization by a total of US$390 million to be paid by 2017.
The signing of the agreements is in response to the Board's decision to increase CAF capital by US$2.50 billion, reflecting the shareholders' commitment to the multilateral bank. The objective of the increase is to strengthen the Corporation's financial capacity to meet the demand for loans arising from the world crisis and to continue supporting the long-term development of the region.
García said this signing with the Venezuelan authorities, "reflects the confidence that the Venezuelan government has placed in the institution and its commitment to Latin American and Caribbean integration." With the contributions of the shareholders, reinvestment of profits and permanent presence on international financial markets, CAF has become a reliable and growing source of funds for partner countries, he added.
The CAF chief reaffirmed the multilateral bank's commitment to meeting the priority development needs of Venezuela. "CAF has closely accompanied the development of Venezuela over the last 39 years. The funds we have placed at the disposition of the country are aimed at helping achieve sustainable and socially inclusive development."
In 2010 new operations totaling over US$1.00 billion are planned for Venezuela to finance projects in the electricity sector, mass transport and social infrastructure, among others. In addition, $1.10 billion will be disbursed over several years during the execution period of the projects.
Relations with Venezuela
In the last five years CAF has approved about US$3.00 billion in favor of the Bolivarian Republic of Venezuela, of which 96% has gone to the area of economic, social and environmental infrastructure and the rest to micro-, small- and medium-sized enterprises, along with non-reimbursable funds in the areas of governance, environment, competitiveness, social capital, culture and sport, among others.