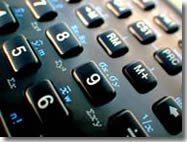 US$16.75 million loan for container terminal, Santa Marta port, Colombia
March 10, 2010
This operation will contribute to expansion and reconstruction of the terminal, and acquisition of new equipment
(Bogotá, March 10, 2010).- CAF approved a long-term loan for US$16.75 million for Santa Marta International Terminal Company (SMITCO) to co-finance its expansion and modernization program between 2010 and 2012.
CAF President & CEO Enrique García said the operation would contribute to meeting the Colombian state's objective of modernizing the country's port infrastructure. The loan granted was in line with the multilateral financial organization's interest in promoting and financing sustainable and integration infrastructure, he added.
The program, which requires a total investment of US$50 million, comprises the expansion and total reconstruction of the container cargo terminal, located in Santa Marta port, and acquisition and installation of new cargo equipment.
The terminal's current capacity of 120,000 TEU (standard unit for measuring container handling capacity) will rise to 300,000 TEU at the end of the expansion program. As a result, the port will be able to offer higher value added services, increasing the reliability of operations, cutting waiting time, and improving the efficiency of handling refrigerated containers.
SMITCO, company which receives the loan, was set up on March 30, 2009 as a result of the joint venture between Sociedad Portuaria Regional de Santa Marta, concession operator of Santa Marta port, and SSA Holdings International, Colombian subsidiary of Carrix Inc., the world's largest private operator of maritime terminals. The company's objective is to significantly increase the level of container cargo which is imported and exported from Santa Marta port by increasing and modernizing storage spaces, installing equipment and systems, with the participation of specialized staff.