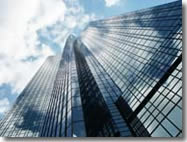 II Latin American and Caribbean Congress of Social Sciences
May 27, 2010
This event, to be held in Mexico, is a space for dialogue and reflection on the issues and problems of the region, and the current scientific debate.
(Mexico City, May 27, 2010). The Latin American and Caribbean Congress of Social Sciences, organized by the Latin American Faculty of Social Sciences (Flacso) with CAF sponsorship, will be the venue where specialists from the region debate the key themes which are being discussed in social sciences at world level, as well as analyzing the problems that are affecting the contemporary world, specifically Latin America.
The aim of this important meeting is to review the state of research in the social sciences and analyze current economic issues. The Congress brings together academics and students from the Flacso system, and from universities and research centers in American and European countries.
The CAF speakers in the event will be Juan Pablo Rodríguez, deputy director, who will present New views of the borders, Opportunities for integration; and Hernando Arciniegas, principal executive, who will speak on Cross-border Cooperation in South America.
The first Congress was held in October 2007 with 1,800 participants, over 1,000 presentations, and 320 academic activities. This year's event will have seven key themes which will form the content of the working groups:
Inequality, exclusion, poverty and social welfare
Democracy, institutions, political processes and governance
Rule of law and human rights
International relations, integration and security
Economy and development
Cultural processes, identities and citizenship
Population dynamics and environment
CAF participates in this event as part of its Program to Support Border Development and Integration (PADIF), an initiative to strengthen its mission and strategic presence in regional integration, through support for and convergence of subregional and bi-national development and border integration programs which promote the physical linkage and improvement of border passes, along with the sustainable productive, social and environmental development of border areas.
Using the COPIF Fund, the financial instrument formed in the framework of PADIF, the institution supports over 25 initiatives for the design and implementation of Binational Plans for Border Development and Integration and creation of Border Integration Zones (ZIF), along with the subregional policies of the UNASUR countries, the Andean Community (CAN), MERCOSUR and Mesoamerica.
The Latin American Faculty of Social Sciences (FLACSO) is an international body set up in 1956 at the UNESCO General Conference. Its original intention was to support the countries of Latin America in creating a social science institution which offers a space for reflection, until then non-existent, to stimulate development of our societies. The Rio de Janeiro Agreement was signed in 1957 to create FLACSO, which was originally promoted by the governments of Chile and Brazil. A total of 13 Latin American countries are now members. For more information visit: www.flacso.org.ec