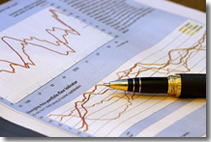 Loan for 3.8 billion Colombian pesos for World Foundation of Bucaramanga Women
May 19, 2010
This is the first operation in local currency which CAF has approved for microfinance institutions in Colombia
The funds will back Colombian microentrepreneurs
(Bogotá, May 19, 2010)-. CAF approved a loan for 3.8 billion Colombian pesos (approximately US$2 million) in favor of the World Foundation of Bucaramanga Women to support Colombian entrepreneurs. This is the first time the Latin American development bank has granted a loan to the microfinance sector in local currency.
"In the interests of promoting economic growth with equity, CAF has been stimulating micro-entrepreneurs in Latin America by supporting specialized financial institutions. This operation responds to the needs of microfinance institutions which require dollars but also local currency to eliminate exchange risk," CAF director representative in Colombia Victor Traverso said.
The loan is part of the Program in Local Currency for 40 billion Colombian pesos which CAF introduced a few months ago in Colombia to meet the needs of this sector which has traditionally suffered from limited access to credit.
The World Foundation of Bucaramanga Women is a microcredit financial institution set up in 1987 and affiliated to the international network of Women´s World Banking which uses financial products and services to stimulate the economic and social development of low-income women by making them into qualified borrowers which empowers them to participate in the productive economy.