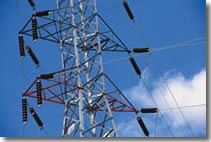 US$500 million for Venezuelan electricity sector
May 10, 2010
Loan approved for Program to Reinforce the National Electricity System
(Caracas, May 10, 2010). As evidence of its support for Venezuelan development, CAF today announced approval of a US$500 million loan for the Bolivarian Republic of Venezuela for the Program to Reinforce the National Electricity System. The loan will contribute to improving the safety and reliability of this sector in the country.
CAF President & CEO Enrique García said, "the Venezuelan government has been executing public infrastructure projects for electricity supply in the framework of the National Electric Sector Development Plan. The loan approved today backs these efforts."
The Plan covers execution of works to incorporate 16,195 megawatts of generation into the system by 2015. Specifically, the government has given priority to implementation of projects planned to come into operation in 2010, with a contribution of 4,007 megawatts to guarantee power supply in the short term.
Venezuela can count on CAF
In the past five years, CAF has approved over US$3 billion for the Bolivarian Republic of Venezuela, with 96% allocated to the area of economic, social and environmental infrastructure and the rest to micro-, small- and medium-sized enterprises, along with non-reimbursable grants in the areas of governance, environment, competitiveness, social capital, culture and sports, among others.
Specifically in 2009, US$626 million was approved, most importantly a US$600 million loan for the national electricity sector to finance the Termozulia III project. Also, by 2010 it is planned to approve funds of around US$1.5 billion for projects in the electricity sector, mass transit, water and social action.