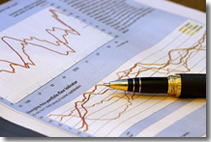 Standard & Poor's upgrades CAF outlook
June 04, 2010
The prestigious agency upgrades CAF rating outlook from Stable to Positive
(Special, June 2010).- Standard & Poor's has upgraded the CAF rating outlook from Stable to Positive.
In its announcement, S&P said the decision to upgrade the outlook to positive was mainly due to the expansion of CAF membership - with the recent entry of Argentina, Brazil, Panama, Paraguay and Uruguay as full members – the increase in paid capital and diversification of its loan portfolio.
"This decision announced in New York recognizes the constant strengthening of the financial structure and reflects our new Latin American dimension," CAF President & CEO Enrique García said. "CAF's success in accessing international capital markets is mainly due to the high credit ratings received from prestigious agencies such as S&P." he added.
The Corporation currently has four ratings assigned by the most prestigious international agencies: Fitch (A+), Japan Credit Rating Agency (AA-), Moody's Investor Service (A1), and Standard & Poor's (A+).
These agencies have recognized the excellent solvency of the institution, based on its efficiency, stability, legal structure, and financial strength. This position has been confirmed by solid financial results and indicators, together with the constant backing of its shareholders over the years, even during periods of economic crisis in the region.
These ratings are the basis on which CAF can implement its strategy of contributing to the socially and environmentally responsible economic development of its shareholders countries, by financing operations to improve competitiveness, develop economic and social infrastructure, support physical and cross–border integration in the region, promote small and microenterprise, strengthen national and regional financial markets, develop human capital and promote reform and modernization of the State.