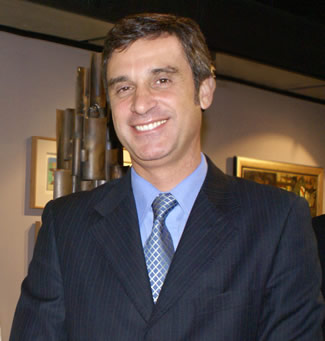 Álvaro García, new CAF director representative in Argentina
July 13, 2010
The new executive is Uruguayan and a former Minister of Economy and Finance of his country.
He has had an outstanding career in the public and private sectors.
(Caracas, July 13 2010).– CAF President & CEO Enrique García named Álvaro Garcia Rodriguez as new director representative in Argentina. The new officer is Uruguayan and until February this year was the minister of Economy and Finance of his country.
"This appointment confirms our commitment to the development of Argentina." Our interest is to support projects in both public and private sectors, especially economic infrastructure and integration, energy, and social and environmental development, as well as the corporate and financial areas. "In short, projects which make a difference to the quality of the growth of the country and its citizens," García said.
In the 2005-2009 five-year period CAF approved a total of US$2.10 billion in favor of the Republic of Argentina; so far this year CAF has approved over US$430 million.
Álvaro García was president of the Board of the Uruguayan National Development Corporation and of the National Road Corporation of Uruguay. He has also held senior positions in the private sector. García replaces Maria Angela Holguín who, after more than two years as CAF director of in Argentina, has been named Foreign Minister by the incoming administration of Colombia.