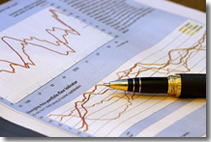 Asian banks grant US$100 million to CAF
July 16, 2010
The financial institution attracts funds from other regions for development in Latin America.
The syndication was led by Mizuho Corporate bank, Ltd.
(Tokyo, July 16, 2010).– A group of Asian banks, led by Mizuho Corporate Bank, approved a syndicated loan for CAF of US$100 million. The operation is the first approval of this type granted to the Latin American development bank with participation of Japanese and Taiwanese financial institutions.
"The loan has created synergy among Asian banks for granting this type of financial facility to a Latin American development institution, with the special participation of Taiwanese banks which broadens the investor base. This speaks clearly of the confidence that CAF has earned in the Asian market" CAF President & CEO Enrique García said. He added that the development bank was reaffirming its commitment to the countries of Latin America by opening new horizons in Asia.
"This reflects the catalytic role that CAF plays by attracting additional external funds which help to stimulate Latin American economies to increase their growth and productivity, which facilitates sustainable development in the region," García said.
Mitsuhiro Nagahama, deputy chairman and director representative of Mizuho Corporate Bank Ltd, said: "we are very pleased to have helped CAF access the global market of syndicated loans and continue to diversify its sources of financing in Asia."
"This operation reflects the capacity of Mizuho to provide our clients with access to a broad base of investors through our extensive international network, along with our commitment to deepening financial links between the Asian and Latin American regions," Nagahama said.
Mizuho Corporate Bank led the syndication as Mandated Lead Arranger with the participation of other banks in the syndication including Bank of Taiwan as Lead Arranger and Chang Hwa Commercial Bank Ltd, Taiwan Cooperative Bank, United Taiwan Bank S.A. and Land Bank of Taiwan as Arrangers.