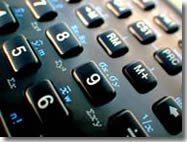 US$600 million issue on Yankee market
July 09, 2010
Demand three times initial offer. This year 2010 CAF bond issues on various markets have totaled approximately US$1 billion.
(Caracas, July 8, 2010).– The active presence of CAF on the most demanding international markets is reflected in a new and successful issue by the Latin American development bank on the Yankee market.
Demand from over 100 institutional investors in the United States, Europe and Latin America was three times the amount initially offered. Due to this strong reaction, the amount placed was significantly increased to US$600 million. The agents responsible for the operation were Credit Suisse and HSBC.
"Thanks to CAF's permanent presence on the most demanding international markets the institution has issued bonds on international capital markets for close to US$1 billion in 2010," CAF President & CEO Enrique García said.
García added, "with this issue, CAF is also contributing to maintaining access open to financial markets for other Latin American issuers, particularly in conditions as difficult as current ones."
With the funds generated on financial markets, CAF concentrates its strategy of action on the socioeconomic development of the countries of Latin America and the Caribbean by financing operations to improve the competitiveness of their economic sectors, develop their economic and social infrastructure, support physical and border integration in the region, promote micro and small enterprise, strengthen national and regional financial markets, develop human capital, respect the environment, and promote reform and modernization of the State.
The institution provides multiple financial services with high value added for the public and private sectors in the form of loans, guarantees and collateral, financial advice and investment banking, Treasury services, equity participation, and technical cooperation, among others.