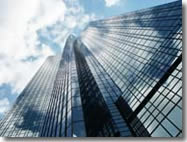 CAF facilitates capital market issue in local currency in Mexico
September 17, 2010
For the first time, the Latin American development bank offers a partial credit guarantee on the Mexican capital market The funds will be used for the IFREM's modernization and other priority investments
This transaction aims to strengthen the Mexican capital market with a view to facilitating financing of infrastructure projects in local currency
(Mexico City, September 17, 2010).- With a comprehensive guarantee from OPIC and a partial guarantee from CAF, two 20-year listed securities were issued in Mexico for 4.065 billion Mexican pesos (MXN) equivalent to approximately US$320 million. The transaction is the first partial guarantee credit issued by CAF in Mexico, and the first issue by a subnational entity in that country. The placement in local currency is intended to strengthen the Mexican capital market and its capacity to support national development.
LatAm Capital Advisors acted as structuring agent and adviser of the Registration Service of the State of Mexico (IFREM). The issue will be paid from the future income of the institute, which is a decentralized body whose main function is to guarantee the legal certainty of the public assets of the people of the State of Mexico. The funds obtained from the bonds will be used to modernize IFREM and for priority infrastructure investments in the State of Mexico, which has 14% of the country population.
CAF President & CEO Enrique Garcia said "Through these partial credit guarantees, CAF aims to attract additional funds into the region and to encourage private investors who generally have limited opportunities to invest in long-term assets, a difficulty which has been aggravated by the current international situation."
Garcia added "working hand in hand with organizations like OPIC, through placement by a subnational Mexican entity, CAF is playing its catalytic role, expanding options for investment for the local market, opening new sources of funding for infrastructure development, and strengthening the Mexican capital market, which is the second largest in the region after Brazil."
The paper was issued in two series: A series for MXN 2.765 billion (approximately US$217 million) backed by a comprehensive guarantee from the US Overseas Private Investment Corp (OPIC); and B Series for MXN 1.3 billion (approximately US$102 million) backed by a partial guarantee from CAF for MXN 390 million. Each serie has a 20-year term with a fixed rate in Mexican pesos (MXN). The CAF partial guarantee is the first by the multilateral in local currency. The B Series received an AA local credit rating from Standard & Poors and Fitch, while the A Series had an AAA local rating.
Partial guarantees, one of the products that CAF offers to both its public and private clients, contribute to upgrading the rating of issues and loans, which favors the development of the capital markets of CAF shareholder countries.