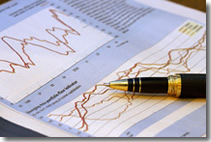 CAF to participate in Stratus GC II Fundo de Investimento em Participações
September 09, 2010
With this investment, the Latin American development bank is supporting Brazilian companies in consolidation phase
(Brasilia, September 8, 2010).– As a means of strengthening the SME sector in Brazil, CAF announced a participation of up to US$3 million in Stratus GC II Fundo de Investimento em Participações, a fund which promotes investment in Brazilian companies in phase of consolidation.
"CAF's experience in investing in venture capital has had significant results for the beneficiaries and for the region" Enrique García, president & CEO of the Latin American development bank, said. He added that CAF had been involved in this type of initiative since the mid-1990s. "It is an activity that can have a positive impact on growth – by creating wealth – and on equity – by stimulating generation of new sources of work."
García said the Brazilian fund was formed by a group of prestigious promoters and investors from that country, in a market which is very keen on facilitating development of such initiatives.
The investment of private capital and venture capital is a practice widely used by institutions involved in promoting sustainable development, and by institutional investors looking for high returns. In 2002 CAF set up the Investment Fund for Business Development (FIDE), a venture capital fund for developing the SME sector in its 18 partner countries.