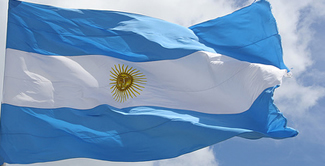 CAF President & CEO Enrique García sends his condolences to the president of Argentina
(Caracas, October 27, 2010).- In a letter to Cristina Fernández de Kirchner, president of the Republic of Argentina, CAF President & CEO Enrique García sent condolences on the passing of former Argentine President Néstor Kirchner.
In the message he said "on behalf of CAF, and myself, I express to you and your family my sincere condolences on the unfortunate death today of president and friend Néstor. Former President Kirchner will be remembered in the political history of Argentina and Latin America for his innate leadership, democratic spirit and integrationist vocation."
García stressed the important role played by the secretary general of Unasur. "He has left an important legacy for present and future generations of Argentines, respect for values and political institutions, defense of human rights, and unconditional commitment to development and social justice."
The Argentine president's contributions to CAF "were always decisive and of immense strategic value for the growth of the institution and its consolidation as a Latin American development bank. During his administration, CAF and Argentina strengthened their excellent relations and laid the groundwork for a more dynamic partnership in the service of the country and the region."
"Rest assured that Nestor has and will always occupy a special chapter in the political and international history of his country and our South America" the CAF president concluded.