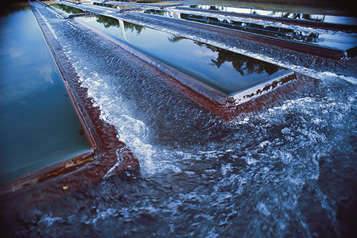 USD 126 million for water and irrigation programs in Bolivia
October 13, 2010
The investments in irrigation will help to develop the productive capacity of 15,000 families living in rural areas.
The increase in the coverage and quality of the potable water service will benefit more than 624,000 inhabitants, whereas the investments in sewage drainage systems will improve the health and quality of life of 285,000 people.
(Caracas, October 13, 2010).- CAF (Latin America's development bank) announced the approval of USD 126 million for the Water and Irrigation Program for Bolivia (PROAR), with the purpose of contributing to the reduction of poverty and improving the living conditions of the population in Bolivia.
The loan, to be administered under the supervision of the Ministry for the Environment and Water, will facilitate implementation of the comprehensive management of water resources policy through investments in two sectors: irrigation and potable water and sanitation.
The investments in irrigation will favor food sovereignty and the reduction of poverty by increasing agricultural productivity, whereas the resources earmarked for the potable water and sanitation sector seek to improve the living conditions of the population by extending the coverage of these services and improving their quality and efficiency.
Enrique García, CAF's executive president, explained that, with these funds, the Latin American financial institution will make an effective contribution to the policies being undertaken by the Bolivian Government that go under the names of "Water for Agricultural Production" and "Water for All."
"PROAR seeks, on the one hand, to support the construction of 150 irrigation systems that will make it possible to incorporate 13,000 hectares for agriculture, benefiting at least 15,000 families living in the country's rural areas, and, on the other, to benefit 624,000 inhabitants, who will be provided with improved potable water services and 285,000 people who will receive better sewage drainage services."
"All this, pointed out García, will be complemented by technical assistance programs for developing and strengthening the organizational capacities of the beneficiaries."
The total cost of the program comes to USD 152.25 million, 83% of which will be financed with the CAF loan and the remaining 17% with local counterpart funding.