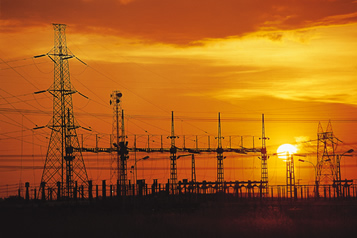 USD 700 million for projects in Venezuela
October 13, 2010
CAF announces approval of USD 600 million for Tocoma and USD 104 million in support of developing mass transport.
(Caracas, October 13, 2010).- As part of CAF's contribution to projects that promote Venezuela's development, the Latin American development bank announced the approval of two loans amounting to USD 704 million. The first, for USD 600 million, is intended for the Tocoma Hydroelectric Power Station Project and the second, for USD 104 million, is for the National Mass Transport System Support Program.
"These loans are a demonstration of CAF's support of the development of the Bolivarian Republic of Venezuela, as they contribute to improving the provision of electricity and transport in this member country and promote the development of regional energy infrastructure," explained Enrique García, the executive president of the multilateral financial institution.
Referring specifically to the loan for the Tocoma Hydroelectric Power Station Project, García commented that this is the third loan approved by CAF for the construction of this hydroelectric power station, bringing funds granted since 2004 to a total of USD 15 billion.
The execution of this power station is part of the strategic plan for the hydroelectric development of the Caroní River, located in the southern region of the Bolivarian Republic of Venezuela. The new power station will complement the generation capacity of the Guri, Macabra, and Caruachi power stations, which are already in operation and supply 75% of the electricity consumed in the country.
The Manuel Piar Hydroelectric Power Station (Tocoma) will have a nominal capacity of 2,160 MW and is expected to generate an average of 12,100 GWh/year. Work started in 2002 and it is estimated that construction will take 12 years. When this power station goes into operation, nominal power for the entire Caroní River development complex is expected to be 16,130 MW, which will make it one of the largest hydroelectric generation systems in the world.
Lastly, under the National Mass Transport System Support Program for which CAF approved USD 104 million, it is planned to carry out projects aimed at solving problems of mobility, congestion, and planning in towns and cities and also at improving the reliability and safety of services in operation. The agency in charge of implementing the program will be the People's Power Ministry for Transport and Communications.