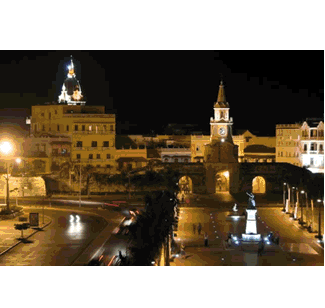 CAF to submit feasibility study for urban freeways in Bogotá
November 19, 2010
At the seventh Colombian Infrastructure Congress, to be held November 24, 25 and 26 2010, CAF will present its study: Urban highways project, supplementary solution to the challenges of mobility in Bogota today.
(Bogotá, November 19, 2010).- CAF – Latin American development bank – will present on November 26 from 10:30 am, the main findings of its feasibility study for urban freeways in Bogotá, a project promoted by the local authorities as an efficient measure to develop an integrated transport system for the nation's capital.
The theme will be a key part of the third day of the Colombian Infrastructure Congress, to be held in the Hilton Hotel, Cartagena, on November 24, 25 and 26 with the participation of leading authorities in the Colombian private and public sectors.
The project will be presented to a discussion panel made up the mayors of Barranquilla, Alejandro Char; Bogotá, Samuel Moreno; Cali, Jorge Iván Ospina; and Medellín, Alonso Salazar, who will discuss the proposal and its viability and impact on the capital and other cities of the country.
The debate will take into account the prior presentations of Juan Carlos Saavedra, CAF transport specialist and Julio Toro, of Ikons consultants, who will show successful cases of urban freeways and public transport in Madrid and Santiago, Chile, from which it will be possible to review in perspective the impact of this kind of initiative in terms of mobility and development of the country and the region.