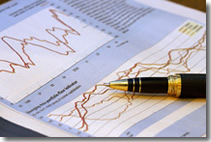 Successful EUR 400 million issue in Europe
November 23, 2010
This year CAF has placed US$2.00 billon on international capital markets.
(Caracas, November 23, 2010).- Reaffirming its presence on the European market, CAF – Latin American development bank – made a successful issue for EUR 400 million (equivalent to US$540 million), maturing March 2018, at a rate of 4.625%. Demand for the issue was three times higher than the original amount of EUR 300 million; as a result, it was possible to increase the placement and obtain the minimum price of the range announced to the market. The issue enjoyed broad participation with 80 investors from 13 European countries and the Middle East, mainly Germany, France, Great Britain, Holland, and Switzerland. The majority of accounts were fund managers, insurance companies, pension funds and banks, among others. The leading banks were HSBC and BNP Paribas.
CAF President & CEO Enrique García said the placement reflected the active presence of the development bank on the most prestigious international markets. "Since 1993, CAF has made issues totaling approximately US$12.50 billion." This figure demonstrates the institution's catalytic role in attracting funds from industrialized countries into Latin America to promote investments and commercial opportunities in the region.
The CAF president added that the institution's permanent presence in the capital markets has made possible issues for an amount close to US$2.00 billion during the current year.
García concluded "this successful presence on the markets would not have been possible without the high credit r.0ating that CAF enjoys. Our financial strength has again been confirmed by the success of this new issue." The placement was achieved despite the volatility created on capital markets by the financial crisis in Ireland.
The Institution's ratings are among the highest of the debt issuers in the region, based on recognition of its excellent financial indicators, solid legal structure and the permanent commitment of its shareholder countries.