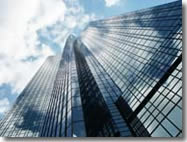 Support for Latin American border areas in favor of regional integration
December 17, 2010
Mercosur Consultative Forum of Municipalities, Federated States, Provinces and Departments (FCCR) held with CAF support during the Mercosur summit
(Foz Do Iguazu, December 17, 2010).- During the Mercosur Summit, which took place in Foz Iguazu Brazil, Enrique García, president & CEO of CAF - Latin American development bank - opened the Mercosur Consultative Forum of Municipalities, Federated States, Provinces and Departments (FCCR), event supported by the multilateral financial institution.
The Forum brings subregional governments into the Mercosur common agenda, revaluing and strengthening their experiences. The authorities present included the governors of Paraná (Brazil), Bolívar (Venezuela), Alto Paraná (Paraguay), Catamarca (Argentina), and the prefects of Foz de Iguazu, Bage, Fortaleza, of Brazil, among others.
In his remarks, García emphasized the mission of the financial institution in favor of regional integration and cross-border development. "CAF continues to give priority to supporting local governments through studies, diagnostics, and projects in the areas of physical infrastructure, productive development and social inclusion, among others."
CAF supports FCCR through its Cross-Border Cooperation and Integration Fund (COPIF) and Cross-Border Development and Integration Support Program (PADIF), an initiative whose objective is to strengthen its mission and strategic presence in regional integration.
This support continues the activities set out in the memorandum of understanding signed by both institutions in 2008 to promote closer relations and contacts between regional, local and border governments.