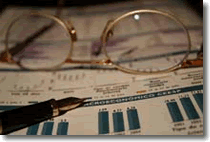 Backing for Paraguayan financial system
January 06, 2011
Two US$15 million Lines of Credit approved for BBVA Paraguay and Banco Continental.
The facilities will provide support for the institutions in financing the export finance and medium-term investments needs of their customers.
(Caracas, January 6, 2011).- CAF – Latin American development bank – granted two rotating lines of credit for US$15 million each in favor of Banco Bilbao Vizcaya Argentaria Paraguay (BBVA) and Banco Continental of Paraguay.
"CAF's participation in the financing of the public and private financial sector – Enrique García, CAF president & CEO, said – has grown steadily in recent years and a substantial improvement has been achieved in support for the policies of the financial sector, with the aim of providing the financial institutions of our shareholder countries with the funds they need to cover the foreign trade and working capital operations of their customers."
These credit facilities will help the banks finance their customer's needs in the area of exports and medium-term investments.