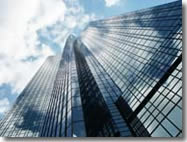 CAF donates US$125,000 to help families affected by heavy rains in Bolivia
March 03, 2011
The funds donated by the Latin American financial institution will be used to acquire goods, household equipment and temporary housing as immediate response to the disaster.
(La Paz, March 1, 2011).- Due to intense rains in recent weeks in Bolivia which have affected over 11,000 families, the CAF president & CEO – Latin American development bank – Enrique García, today announced a US$125,000 grant for care and relief of the affected population in a letter to Evo Morales, president of the Plurinational State of Bolivia.
"CAF wishes to express its deepest solidarity with the people of La Paz and other regions of Bolivia who have suffered human losses, with thousands of victims and considerable material damage, and sends these funds as immediate response to their most urgent needs," Garcia said.
The funds, which will be received by the Bolivian government, will be used to provide supplies, medicines and food, in addition to supporting the installation of temporary housing for victims of flooding, flash floods and landslides which have occurred nationally following heavy rains.
One of the most dramatic examples of extreme weather affecting the country is the macro- landslide which took place in La Paz on Saturday in 11 areas in the southeast of the city, leaving about 5,000 people affected by the loss of 800 properties, including houses and land.
According to information from the La Paz city government, the affected area totals 100 hectares and is the worst landslide in the city's history.
High levels of rainfall have caused rivers to overflow, landslides, flooding and flash floods creating a national emergency. The situation has been aggravated by loss of lives, destruction of productive capacity, damage to roads and over 11,000 families affected across the country.