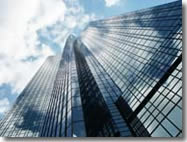 Energy ties between China and Latin America
May 18, 2011
The XX Annual Conference on Energy in Latin America, organized by the Institute of the Americas, reflected the energy and trade ties between China and the region.
The event was opened by the CAF president and vice president who spoke about the energy outlook in the region.
(La Jolla, May 18, 2011). "Because of its increasingly prominent role in the global economy, Latin America must deepen its ties with China" was one of the thoughts of Enrique García, president & CEO of CAF - Latin American development bank – in his opening remarks at the XX Annual Conference on Energy in Latin America, international summit held in California, United States, from May16 to 18.
The event, organized by Institute of the Americas, was attended by a high level audience of representatives of energy ministries, senior officials from the public and private sectors involved with the Latin American energy sector, along with bankers and representatives of Chinese and Latin American organizations.
The CAF president said "China has become an important partner for several Latin American economies." The Asian nation is the leading destination for exports from Brazil and Chile, and the second for Argentina, Costa Rica, Cuba and Peru, he added.
"The heavy demand for raw materials has substantially improved the terms of trade and growth of the countries exporting these products. However, our trade and investment relations with the Asian country need to be intensified and diversified in order to add value to our exports and not limit them to raw materials and other commodities," Garcia said.
The vice president & deputy CEO of the Latin American financial institution, Luis Enrique Berrizbeitia, spoke about CAF's role in the energy development of Latin America, emphasizing the institution's participation and contribution to infrastructure projects and power generation, as part of its integrated agenda for sustainable development in Latin America, and noting that CAF was the main source of multilateral financing for infrastructure and energy in the region.
The main issues addressed this year by this prestigious conference included the economic and energy ties between China and Latin America, progress in the oil and gas sector in the region, regional outlook for power, electricity integration of America, and the role of renewable and clean energy.