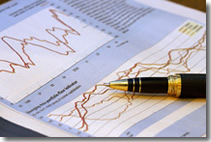 US$239 million loan signed with Renova
June 03, 2011
The funds will be used to build a soybean crushing plant in Timbúes, Argentina, with a processing capacity of 15,000 tons per day.
The total project cost of US$433 million includes construction of a turbine to generate power for the plant and a port for grain exports.
(June 3, 2011).- Renova - a joint venture of Molinos Rio de la Plata, Oleaginosa Moreno Hnos and Vicentín - today signed a loan agreement with CAF for construction of a soybean processing plant in Timbúes district, San Lorenzo department, Santa Fe province, Argentina.
The project requires an investment of US$433 million. The capital needed for completion will be contributed by the Renova shareholders. The plant will have a crushing capacity of 15,000 tons per day, making it one of the largest in the country. It will also have its own turbine for generating electricity and a port for exports of grain, products and byproducts derived from processing. During the construction period, the project will create about 1,000 direct and indirect jobs; after start up operations will require about 200 new direct jobs.
The A/B type loan is structured with a US$75 million contribution from CAF for tranche A at seven years, and tranche B of US$164 million at five years to be financed by a bank syndicate composed of Crédit Agricole, Rabobank, BNP Paribas, Citibank, and Itau Unibanco. The loan will have an initial two-year grace period when the plant will be completed.
The crushing plant reinforces its shareholders objective of maintaining its leadership in the world soybean industry through use of the best available technologies for achieving the most efficient production possible. The aim is to maximize synergies between generation, production and marketing in the soybean value chain.
RENOVA is a joint venture formed by three partners: Vicentín, Oleaginosa Moreno Hnos, and Molinos Rio de la Plata, with 33.33% interest each. Renova owns an industrial plant in San Lorenzo, Santa Fe, which produces biodiesel and pure and refined glycerin. The strategic partnership creates synergies for Renova because the three partner companies supply the main input for producing biodiesel from soybean oil. Renova annually produces 480,000 tons of biodiesel, 60,000 tons of crude glycerin, and 50,000 tons of refined glycerin.