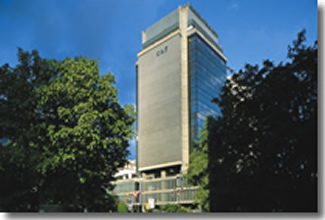 CAF and 30 institutions launch report that explain how they help promote development through the private sector
In the context of the World Bank-IMF Annual Meetings, CEOs of more than 20 international finance institutions (IFIs) will meet in Washington, D.C., on September 23, 2011 to discuss how the private sector can catalyze job creation and growth in emerging markets, particularly as governments face increased pressure on public resources. They will also identify key ways for IFIs to help the private sector overcome constraints of finance, infrastructure, employee skills, and investment climate.
The discussion marks the launch of a new report, International Finance Institutions and Development through the Private Sector.
Speakers:
Gerard Lyons, Chief Economist, Standard Chartered Bank
Andris Piebalgs, European Commissioner for Development
Ib Petersen, State Secretary for Development Cooperation, Denmark
Steven Puig, Vice President, Private Sector and Non-Sovereign Operations, Inter-American Development Bank
Kjell Roland, Director, European Development Finance Institutions (EDFI), and Managing Director, Norfund
Lars Thunell, Executive Vice President and CEO, IFC
Speakers and CEOs of the IFIs that contributed to the report will be available for questions and interviews.
Date: September 23, 2011 from, 2:30-3:30 pm
Venue: World Bank Main Complex, Room MC 4-800
On line: Live Webstream: Launch of IFIs and Development Through the Private Sector Report