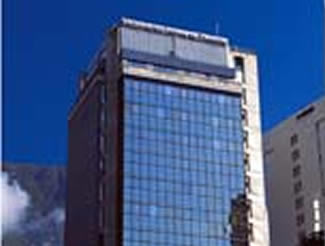 International Development Finance Club to respond to global challenges
September 26, 2011
The Club was formed to create mechanisms for joint action and cooperation on development issues.
(Washington, September 26, 2011).- The leaders of 19 development banks today announced the creation of International Development Finance Club, a global network with the participation of CAF - Latin American development bank, KfW Bankengruppe - German development bank, French Development Agency (AFD), Brazilian Development Bank (BNDES), China Development Bank (CDB), Development Bank of Southern Africa (DBSA), Japan International Cooperation Agency (JICA), and Industrial Development Bank of Turkey (TSKB), among others.
CAF President & CEO Enrique García said "The new network will shape the international debate on financial development through exchange of knowledge and experience, and presentation of our recommendations as development banks on achieving sustainable and inclusive growth around the world."
García said the institution he heads has deepened relations between Latin America and other hemispheres "continuously confirming CAF's linking and catalytic role between the region and the rest of the world."
Ulrich Schroeder, president of KfW Bankengruppe, said "we are proud to have been capable of bring together a significant number of prestigious institutions in this new network. Individually they have distinguished themselves through innovation and competence in the area of ​​development finance in emerging markets. We would like to combine these strengths and respond together to challenges such as climate change."
The Club is built on the basis of the excellent relations that have long existed between 19 national, subregional and regional development banks in Africa, Asia, Europe and Latin America. The network, open to new members, offers opportunities for exchange of experiences and identifying new areas of mutual cooperation.
Key issues which the Club has identified to address together in the 2011-2014 period are the effects of climate change, public infrastructure deficiencies and obstacles to social development.
One of the Club's priority tasks is to present its joint view of the financial mechanisms needed to support initiatives on climate change and promote development. In this respect, members of the Club are planning to define joint actions ahead of the UN Conference on Sustainable Development Rio +20, to be held in June 2012 in Rio de Janeiro, Brazil.
The Club unanimously elected Ulrich Schröder, CEO of KfW Bankengruppe, as its first president with vice presidents Enrique García, CAF president; Paul Baloyi, DBSA president; Luciano Coutinho, BNDES president; and Hiroto Arakawa, JICA president.
The following banks are founding members of the Club:
French Development Agency
Banco Estado, Chile
Bancoldex, Colombia
BNDES, Brazil
Black Sea Trade and Development Bank
Caisse de Dépôt et de Gestion, Morocco
BCIE/CABEI, Central America
China Development Bank
CAF
HBOR, Croatia
Development Bank of Southern Africa
Eximbank, Indonesia
TSKB, Turkey
JICA, Japan
KFW, Germany
Korea Finance Corporation
Nacional Financiera Development Bank, Mexico
Small Industries Development Bank of India
Vnesheconombank, Russia